Here in this article we will tell you about how to create group chat on instagram. Most of the features of Instagram are simple to use, but few things like the process of creating group & chat features are not transparent. If you are struggling to find out how to create a group chat on Instagram and you are looking for a step-by-step guide, this article is for you.
Let's get started :
How to make a group on Instagram android? 
To create a group on Instagram, you need two to three people. Ready with your friend's list?
Open your Instagram account.
On the top right corner, you can find a rocket icon.
Once you enter your message section, click on the pen icon on the top right corner.
Once you click, a list of suggestions will appear.
Tick the circle on the names of whom you want to add to your group.
You can also use the search bar available to find your friends too.
Once you are done, tap on the chat icon on the top right corner.
Also Read: How to Recover a Permanently Deleted Instagram Account?
That's it! Your group is ready to have fun. But, your group won't get completed until you send the first message.
How to add more friends to your Instagram chat? 
So now, you have created your Instagram group for chatting and sharing your ideas with your friends, what if you want to add more members?
Here is how you can do it,
Go to your Instagram feed and tap on the message icon.
Click on the group that you want to make changes to.
Click on the group name.
Navigate to the members' list and tap add friends.
Your friends will receive the notification about the group and they can join through the invite.
Also Read: Want to Know Who Visits your Instagram? Check Out the Steps
Similar to WhatsApp, you can also remove members from your group. To do this, just click on the remove friend option beside the account name.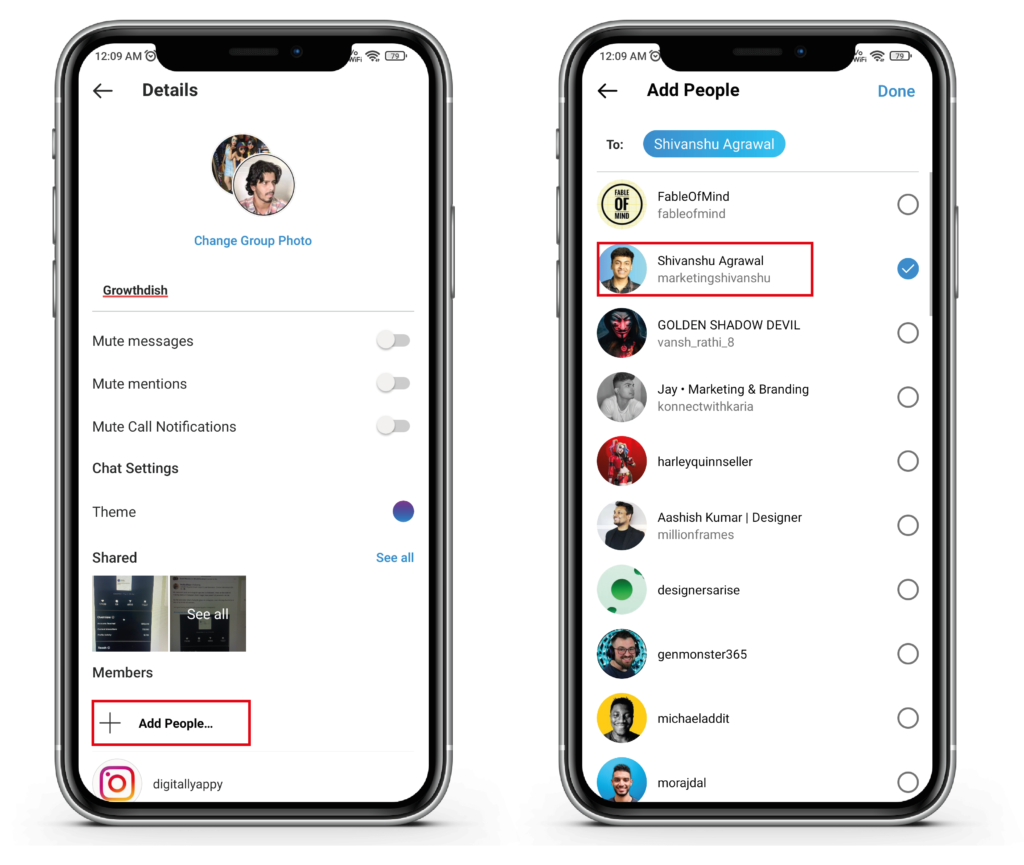 How to leave a group chat on Instagram?
If you are frustrated with the bombarding messages, you can simply leave from the group chat.
Here is how you can do that,
Go to your message section of Instagram.
Tap on the group name that you want to leave.
Click on the group header and enter the profile of the group.
Scroll down to the bottom of the group and tap on leave the group option.
Tap on Yes if it asks permission.
That's it. Now you can use Instagram without having random messages. If you don't want to get added in random group chats, follow these steps,
Go to settings in your Instagram handle.
Go to privacy and security.
Here, select, "who can add me to groups".
Change it to "No one".
Also Read: How To Permanently Delete Your Instagram Account (2023)
Now no one can add to random group chats unless you accept a group chat invite.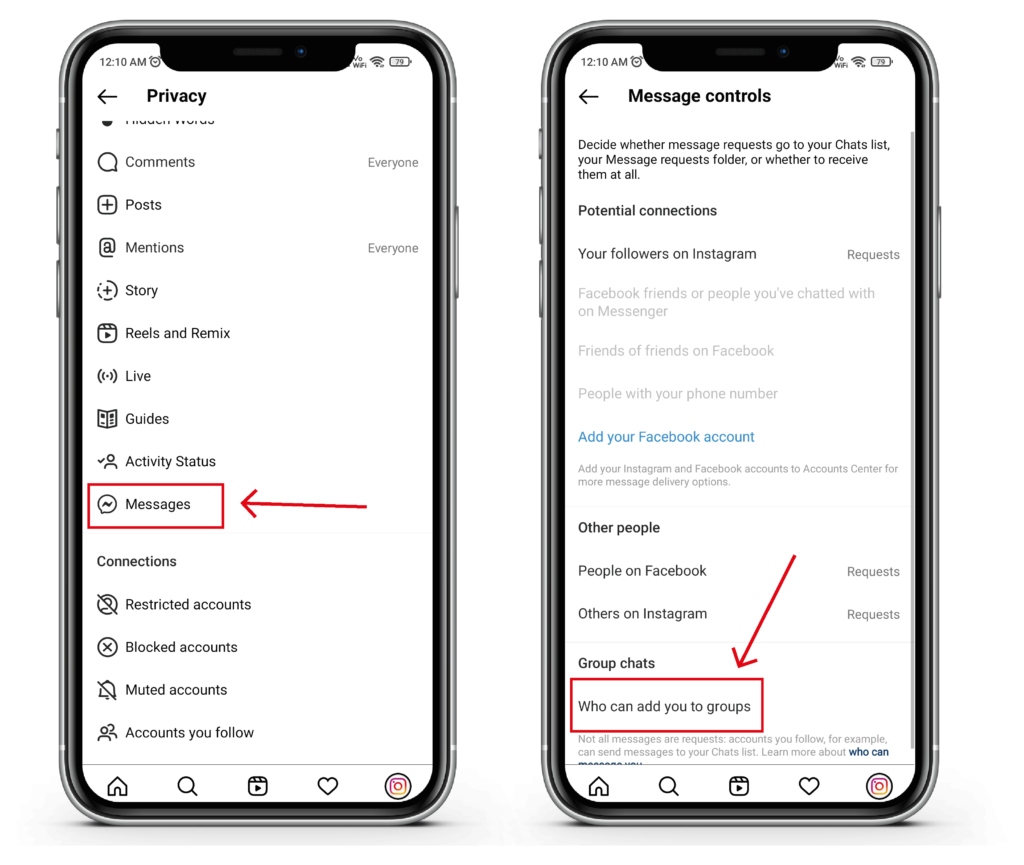 Instagram group chat settings 
If you are the admin of the group, you can do multiple functions.
Go to the group that you have created.
Click the info option on the header.
In that info, you can see multiple options, where you can mute messages, mute video calls, and add/remove people.
At a single time, you can add only up to 32 people to your group. You can do all the activities that are accessible in your normal messages.
We hope that you find the answer on how to create a group chat on Instagram.