Google Doodles are interactive games, animations, and commemorations of noteworthy events and historical personalities; they go beyond simple logos on Google's homepage. The top 20 Google Doodles are listed here for you to play and enjoy:
Halloween 2016: The goal of this clicker game doodle is to help a character collect candy while avoiding obstacles.
Pac-Man: The traditional arcade game's 30th anniversary was commemorated by this Google Doodle. The original game may be played directly on Google's home page.
Tennis: In this doodle honouring the Wimbledon Championships, players can play a fast round of tennis against animated characters.
Magic Cat Academy: In this enjoyable Halloween-themed doodle, you take on the role of a cat wizard attempting to protect Halloween from bad spirits.
Coding for Carrots: Players can learn the fundamentals of coding by playing this entertaining and instructive doodle.
Soccer 2012: This Google Doodle honours the 2012 Summer Olympics while allowing users to play a fast round of soccer.
Valentine's Day 2017: You can play this cute and sappy doodle game and aid the reconciliation of two lovers.
Rubik's Cube: The Rubik's Cube turned 40 years old, and this Google Doodle allowed users to enjoy solving the problem directly on Google's homepage.
Pi Day: In honour of Pi Day, this doodle offers a fun game where players must collect pie slices while dodging obstacles.
Grasshopper: This Google Doodle is a fun, interactive educational game that teaches players the fundamentals of coding.
Pac-Man 30th Anniversary: The original game could be played on Google's homepage as part of this Doodle celebrating the legendary arcade game's 30th birthday.
Back to School 2017: A virtual classroom and a variety of subjects can be explored in this entertaining and educational doodle.
Les Paul: This Google Doodle included a fun game where participants could play the guitar and record music as it honoured the 96th birthday of musician and inventor Les Paul.
Earth Day: This doodle honoured Earth Day and offered users a fun game where they could contribute to environmental preservation and the re-establishment of the natural order.
Halloween 2017: The goal of this clicker game doodle is to help the character acquire candy while avoiding obstacles.
World Science Day for Peace and Development: In honour of World Science Day for Peace and Development, this Google Doodle provided users with a fascinating game that taught them about several scientific fields.
Halloween 2018: The goal of this clicker game doodle is to help the character acquire candy while avoiding obstacles.
Charles Darwin: In addition to commemorating Charles Darwin's 209th birthday, this Google Doodle offered participants a fascinating game that taught them about evolution while they explored the natural world.
50th Anniversary of the Moon Landing: This Google Doodle commemorated the moon landing's 50th anniversary and offered users a fascinating game that let them explore the moon and learn about space travel.
Halloween 2019: The goal of this clicker game doodle is to help the character acquire candy while avoiding obstacles.
These Google Doodles are only a small sample of the numerous entertaining and instructive games that Google has developed throughout the years. There is a Google Doodle for everyone, whether you enjoy playing retro arcade games, instructional games, or eerie Halloween games.
Google has published countless doodles honouring various occasions over the years. The search engine provider has occasionally gone above and beyond our expectations by creating some fun doodle games. You may still play some of the top Google Doodle games that we've compiled below.
The majority of these games may be finished in a few minutes, making them great diversionary activities for boredom or on the walk home. There is no particular sequence to the list that follows. You can also read our other article on some interesting Google Easter Eggs.
Also Read: The 20 Best Offline Games on Android
20 Best Google Doodle Games
The following are a few of Google's top Doodle games over the years. All of these are still playable by using the links below or the Google Doodle archive. Find the game you want to play by doing this.
Doodle Champion Island Games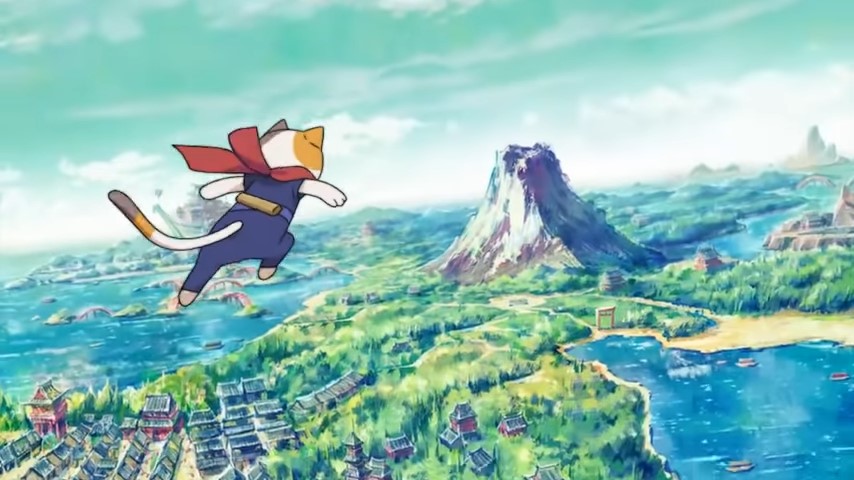 Doodle Champion Island Games is one of the biggest doodle games ever created by Google. The game has numerous mini-games and lasts for around an hour or two. It was developed to commemorate the Tokyo Olympics and has a retro RPG feel to it.
In order to obtain all seven sacred scrolls, it is necessary to defeat every sporting champion on the map. Additionally, Champion Island has a tonne of undiscovered challenges for you to find. It is among the top Google doodle games available.
Cartridge Style Google Doodle Game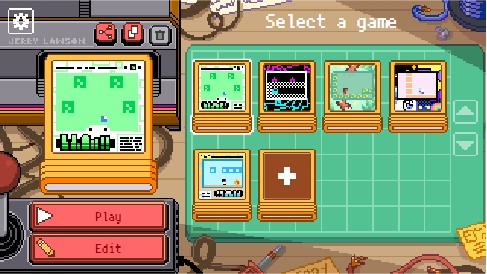 Users may design their own video game from scratch using a recent Google Doodle. To commemorate Gerald "Jerry" Lawson's 82nd birthday, Google created the doodle (the inventor of video game cartridges). Users can make their own levels using the edit feature, and there are five pre-made cartridge games in the game. The Super Mario Maker series is even somewhat similar of this game.
Google Pac-Man Doodle Game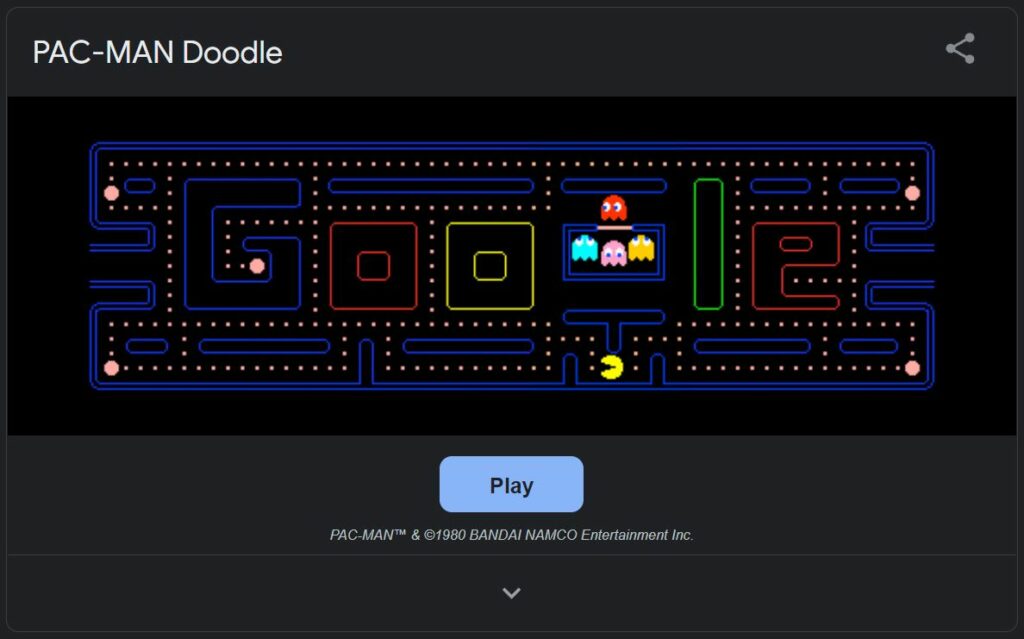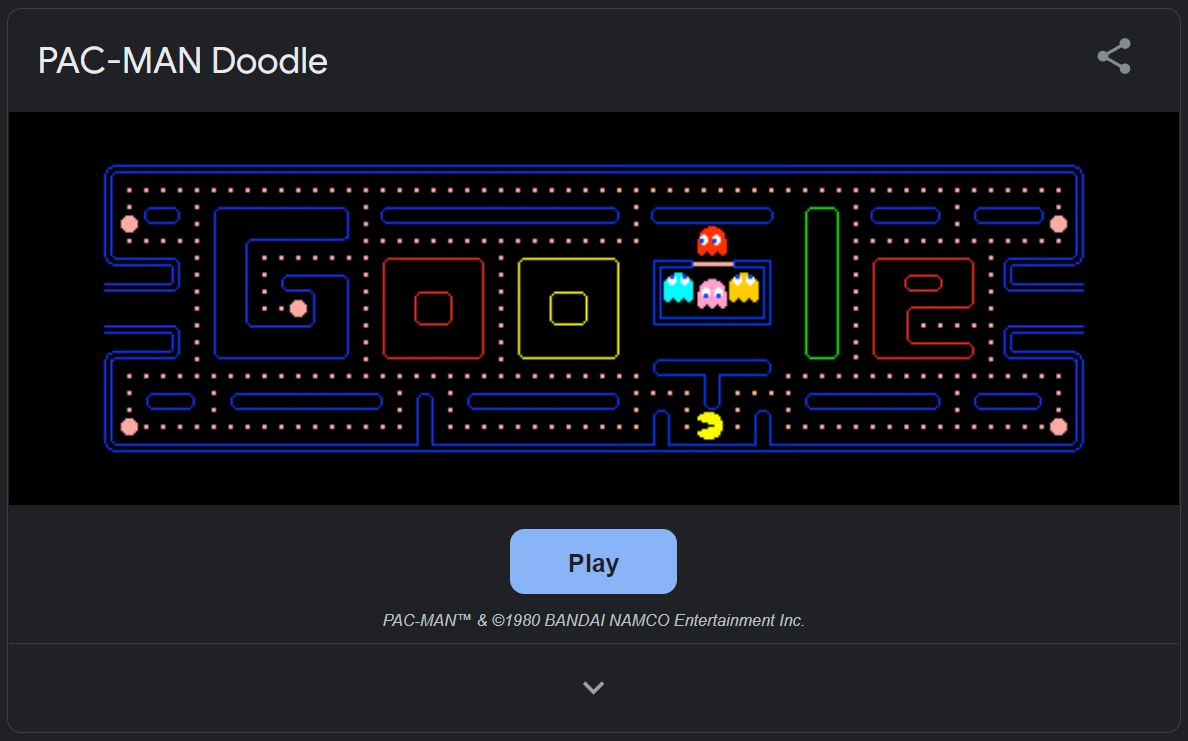 You may play Pac-Man, a well-known vintage game, by typing its name into Google. The website will then display the Pac-Man Doodle along with a map in the style of Google. Using your keyboard's arrow keys, you can move Pac-Man about.
By selecting "Insert Coin" twice, you can play the game with a buddy as well. Then Ms. Pac-Man will show up, and you may use the WASD keys to control her. Fun fact: To play other classic games like Minesweeper, Sanke, Solitaire, etc., simply hit the arrow key at the bottom.
Magic Cat Academy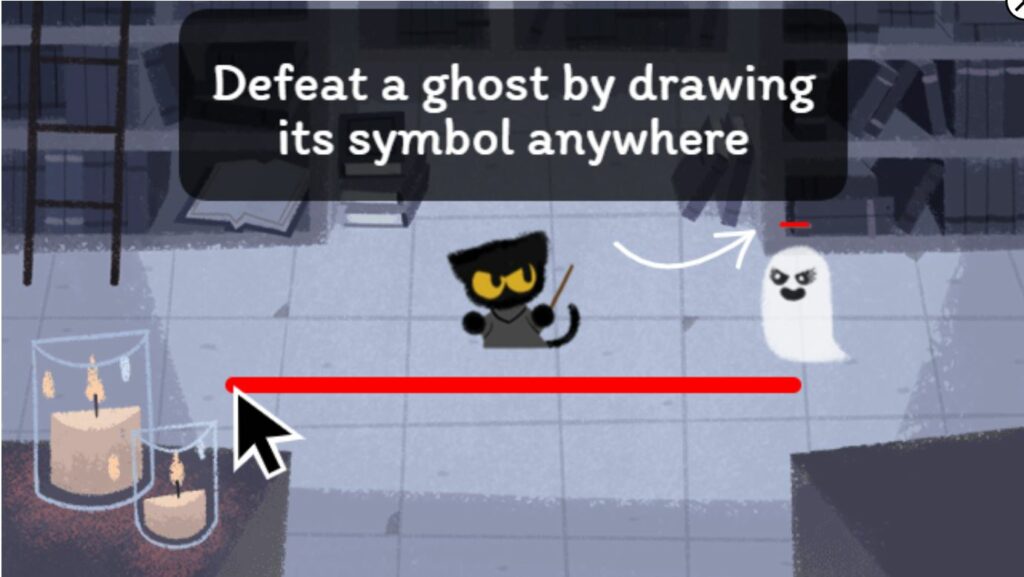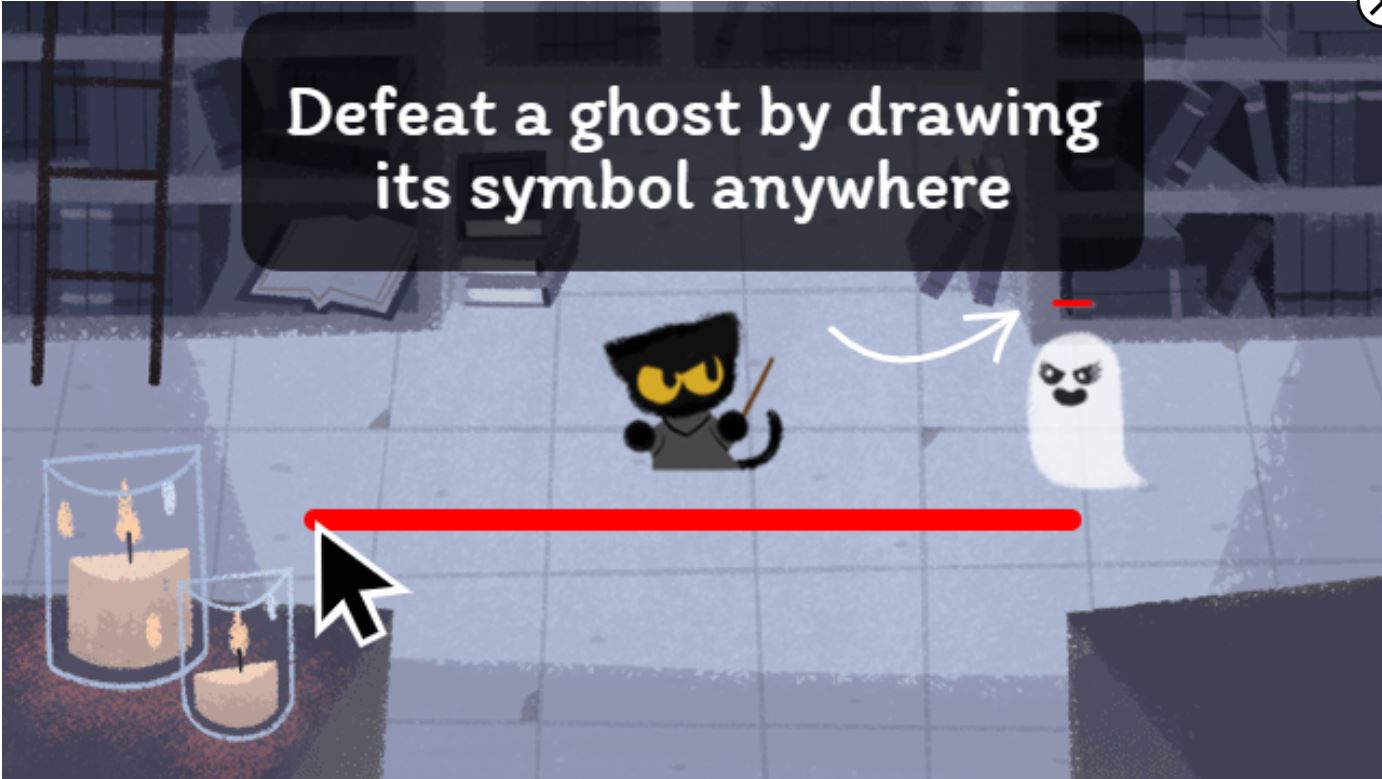 Do you wish to experience what it is like to engage in a magic-based battle in the wizarding world? You might get the closest thing here, though, with this game. In the quick-paced game Magic Cat Academy, you must draw the appropriate forms in order to defeat ghosts.
Contrary to other games on this list, this one can be tough despite its straightforward idea. One of the few doodle games that Google has released twice is this one. Both times, it happened around Halloween.
Quick, Draw!


Even if it's not a doodle game, this one is nevertheless interesting and deserves to be on our list. Google's experiment Quick, Draw! allows users to play Pictionary using an AI neural network. You'll be given a word to draw as the AI makes an educated guess in this game.
Doctor Who Doodle Game


Here is a cute little game for Doctor Who lovers. The 50th anniversary of Doctor Who coincided with the introduction of this Google doodle game. You can choose your favourite Doctor and take on his role in the game. Users of the game must plan their movements to dodge adversaries and make advantage of the environment.
Pangolin Love (Sonic like game)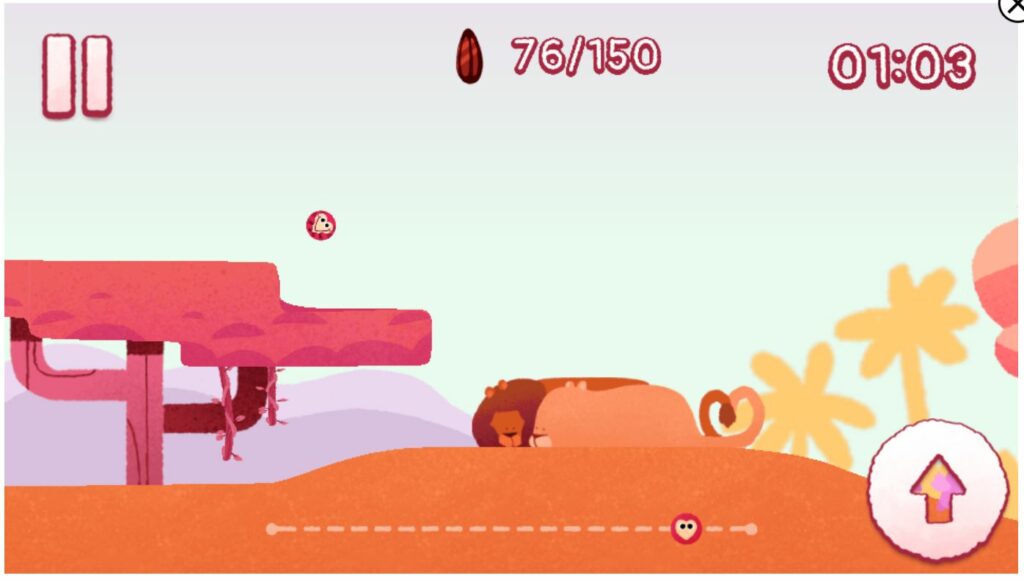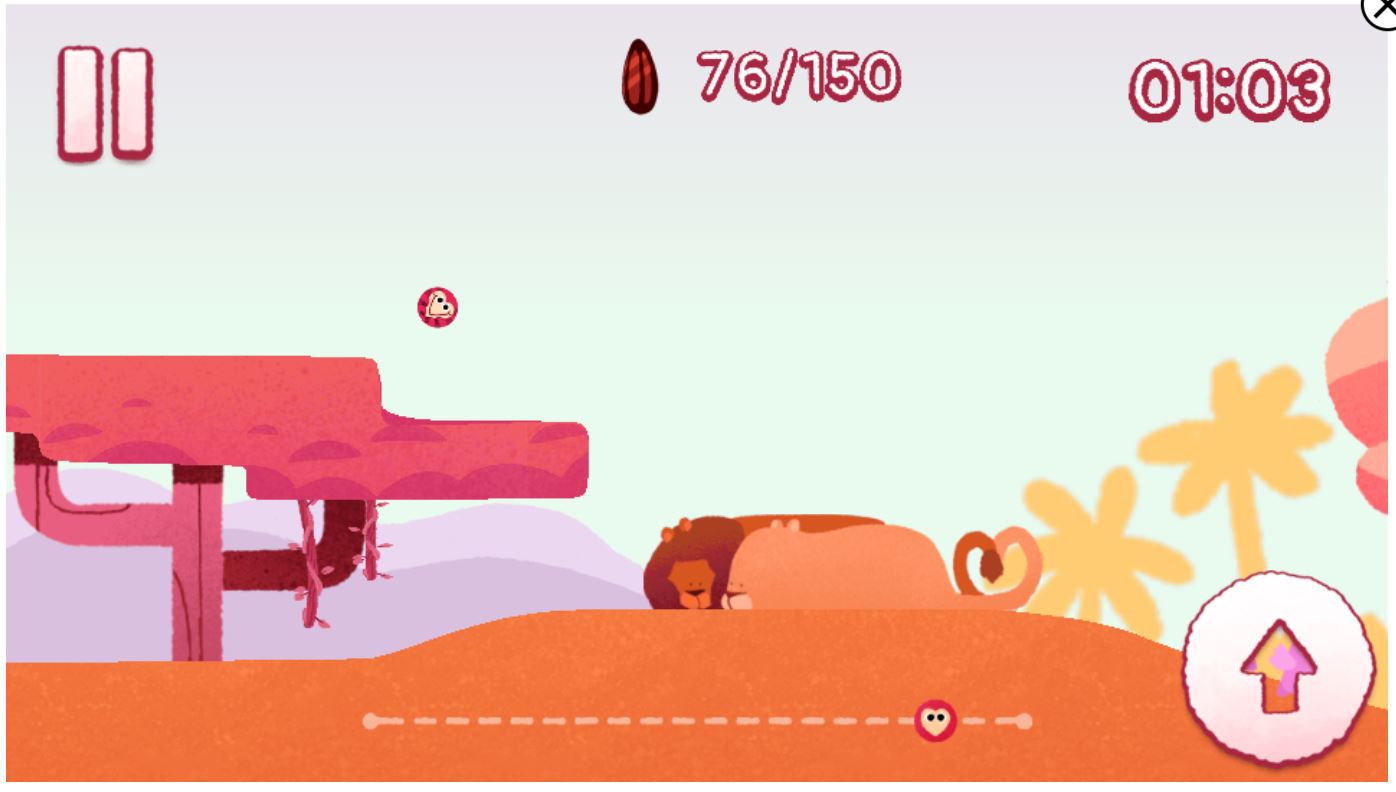 This Doodle game, which is similar to the original game, will undoubtedly appeal to Sonic enthusiasts. On Valentine's Day 2017, the Google Doodle game was created to promote awareness of the Pangolin and other threatened animals. A pangolin is playing you, and it is looking for flowers to impress its mate.
Similar to collecting coins in Sonic, the goal of the game is to collect flowers. In a few minutes, you can complete the game and attempt the top score. Use the arrow keys to steer the pangolin while gathering as many flowers as you can.
Also Read: The 31 best Android survival games
Pony Express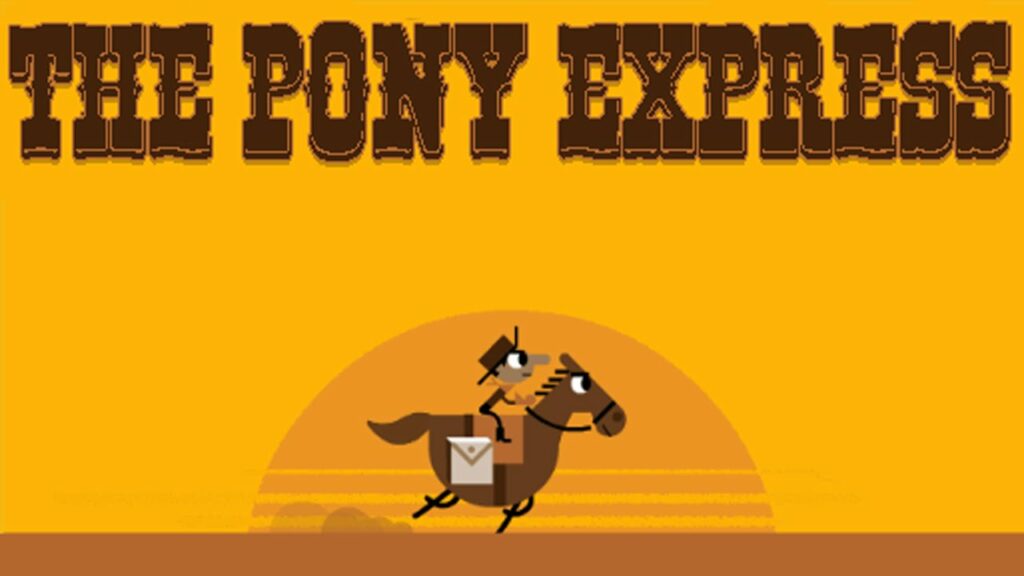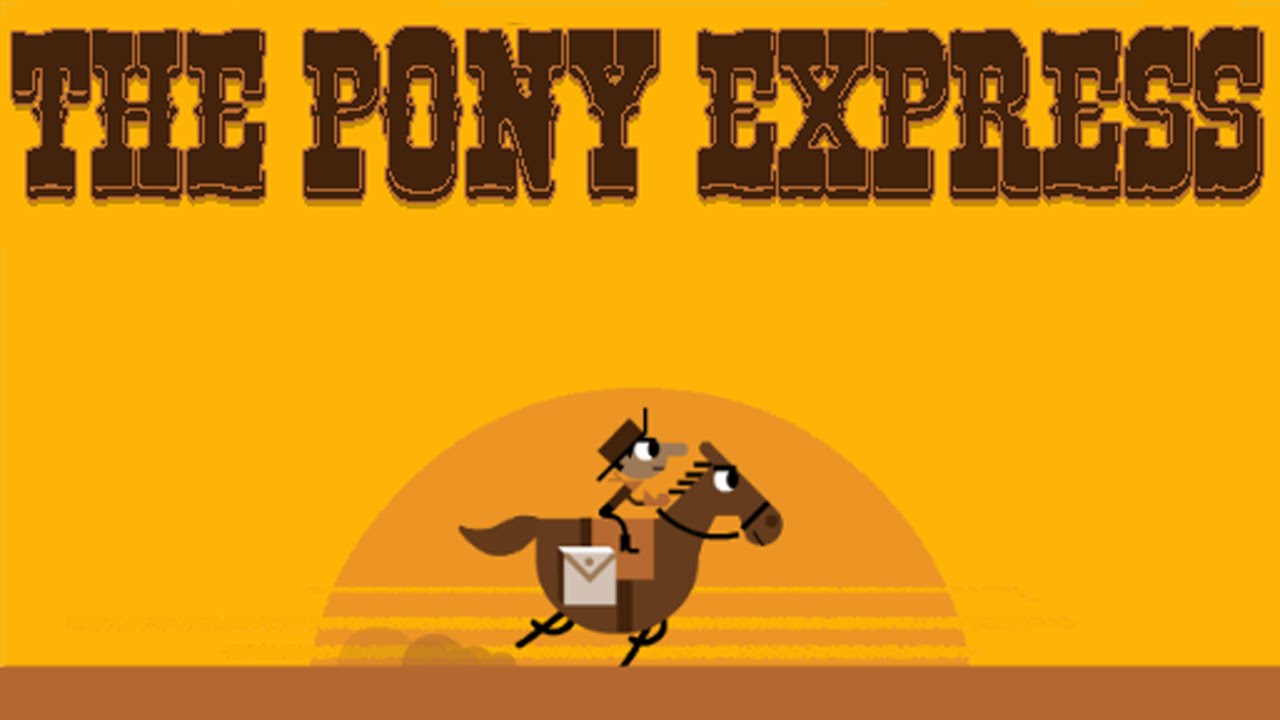 To commemorate the iconic Pony Express' 155th birthday, Google created this Doodle. Players control horseback riders who must transport letters from California to Missouri while avoiding cacti and other hazards in this game. The goal of this somewhat straightforward game is to gather 100 letters.
Savoy Ballroom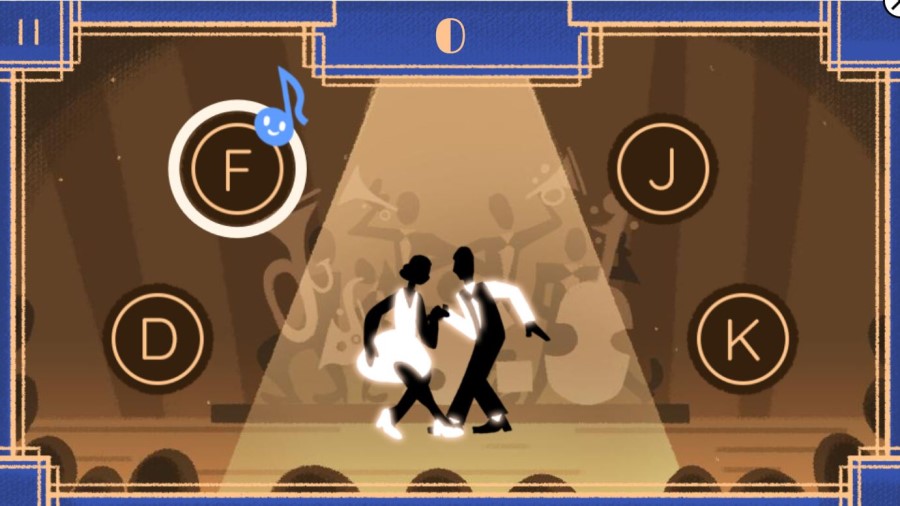 Swing dancing is honoured in the enjoyable rhythmic doodle game Savoy Ballroom. The Savoy Ballroom, a renowned dance hall from the Swing Era, is included in the game. Players in this game must accurately time their key presses. When the musical note is sitting on top of the highlighted key, you must follow it and press it.
Quick Note: A white circle will help you time your key presses with the musical note.
Google Rubik's Cube Doodle Game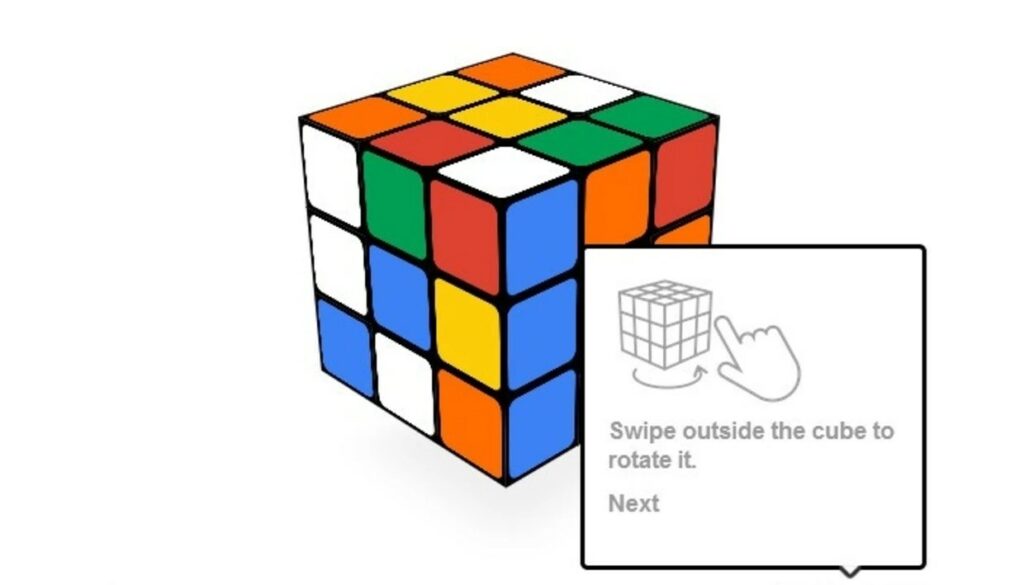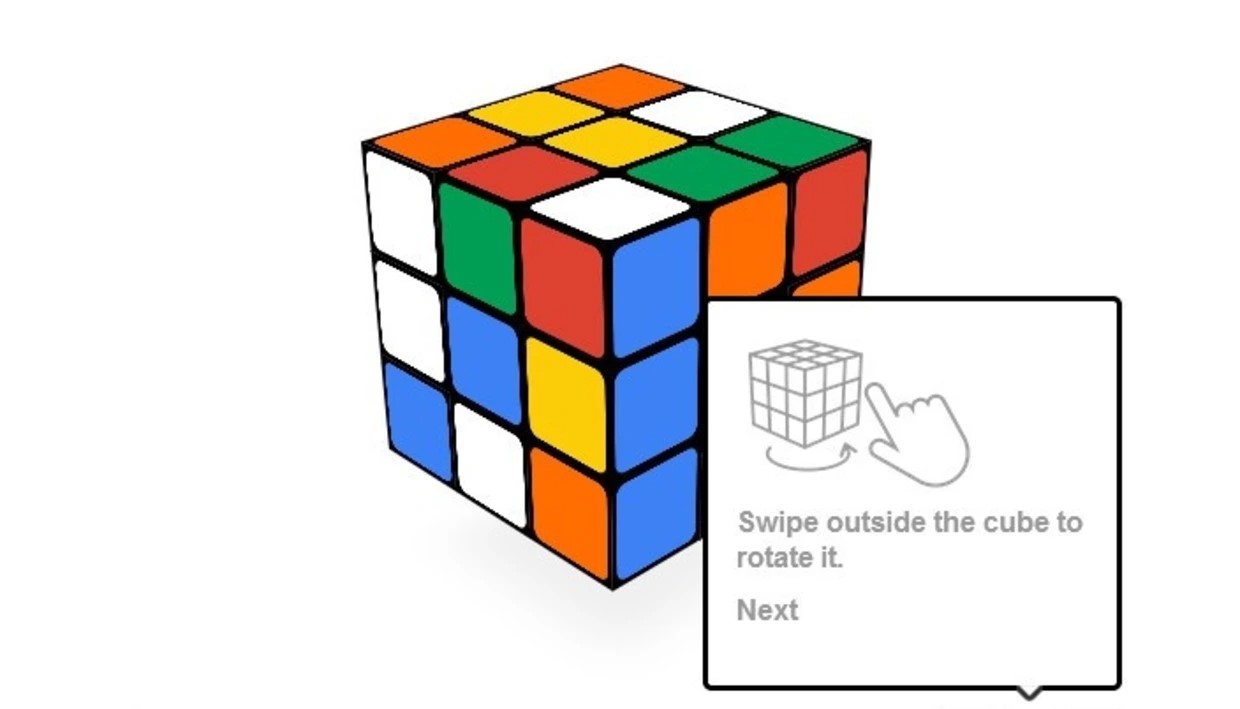 We have all tried to solve a Rubik's cube at least once in our lives. Google released Rubik's Cube doddle game back in 2014 on the 40th anniversary of the toy. The interactive version of the game is no longer playable, but you can still play it, thanks to Chrome Cube Lab.
Google Doodle Multiplayer Games
Here are a couple online Google Doodle games because gaming can easily become lonely. These games can be played by players alone or with friends.
Loteria (Mexican Bingo)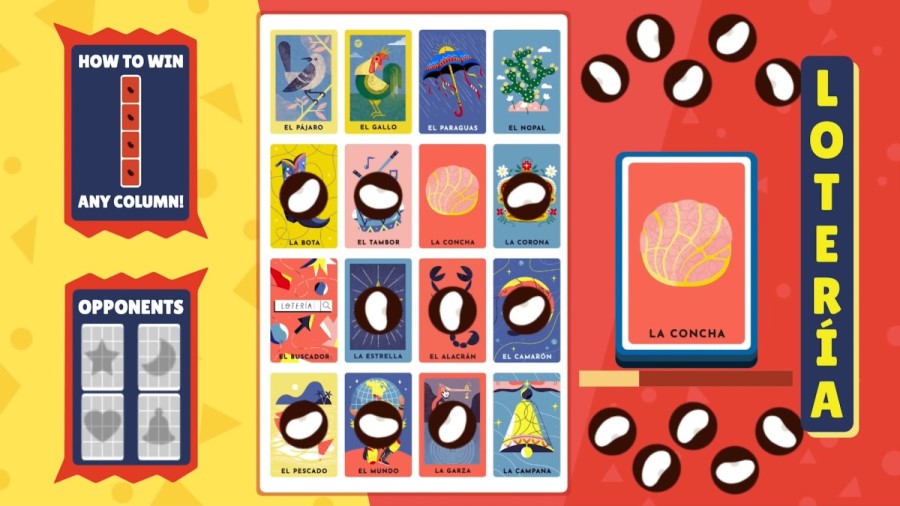 A traditional card game from Mexico called loteria is comparable to bingo. The player must mark a card that is displayed by the announcer. To win the game, the player must, however, meet a specified requirement. For instance, get every card in a row, get every card in a column, etc.
Note: You can play a random match with strangers or invite your friends by sharing a link.
Great Ghoul Duel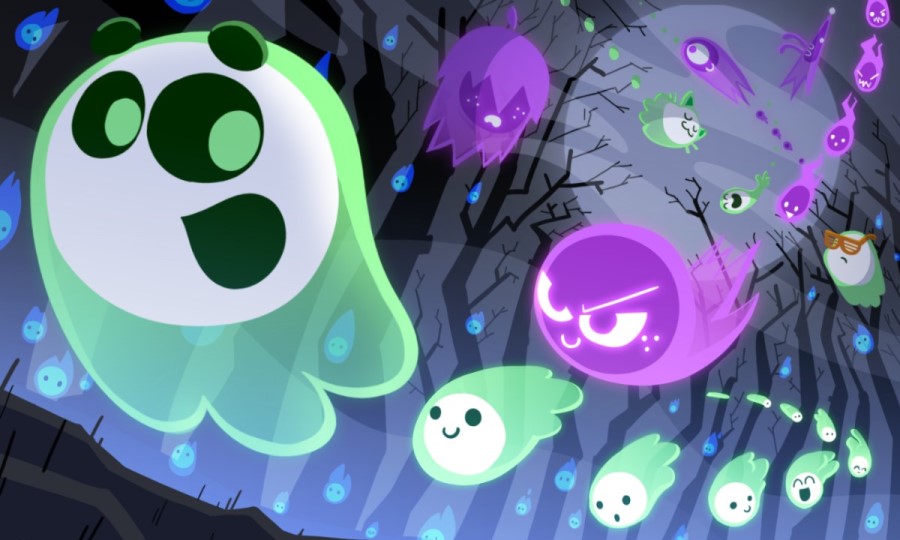 Another multiplayer Doodle game that supports up to eight players is The Great Ghoul Duel. To commemorate the holiday, the game was released on Halloween 2018. Up to eight people can compete, divided into two teams. The goal of the game is to gather as many souls as you can and return them to your base for strong upgrades. The game also has a follow-up that was released on Halloween 2022.
Also Read: Websites That Every Gamer Should Bookmark
Google Doodle Music Games
Many Google Doodle games have featured music, and we've chosen some of the best ones for you. The ability to compose their own music and create their own tunes will be provided to players. So start right away.
Hip Hop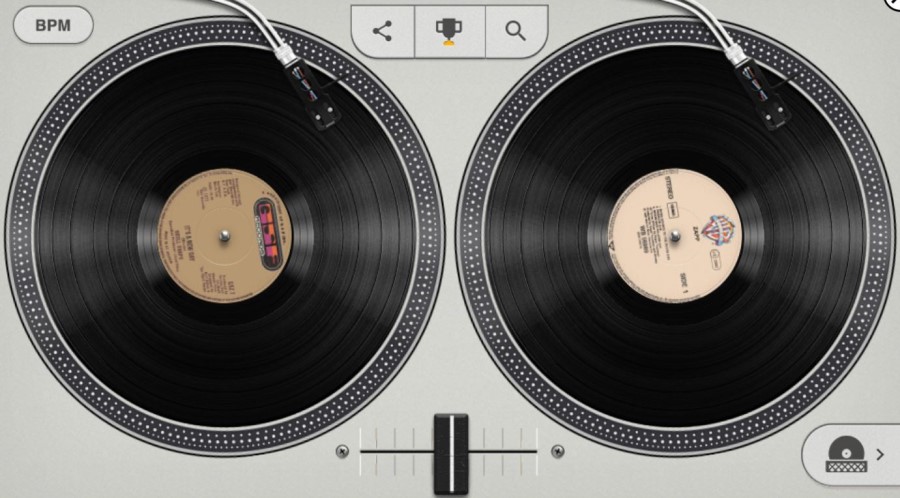 Do you ever consider what becoming a DJ is like? You may create mixtapes and perform your favourite tracks using this Doodle game. In 2017, the game was released to mark the 44th anniversary of the beginning of hip hop. With this game, you can combine various famous albums to create your own music.
Rockmore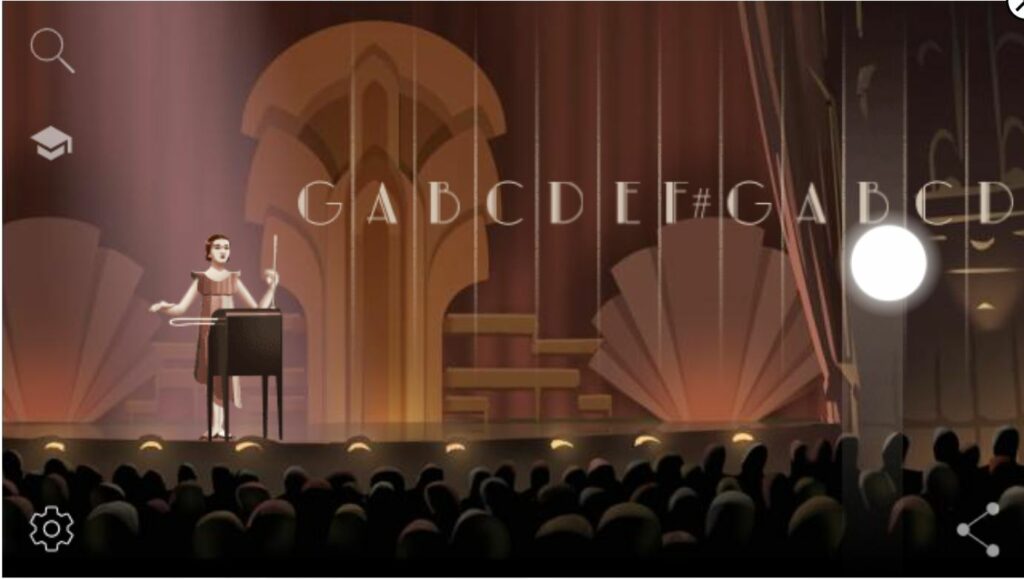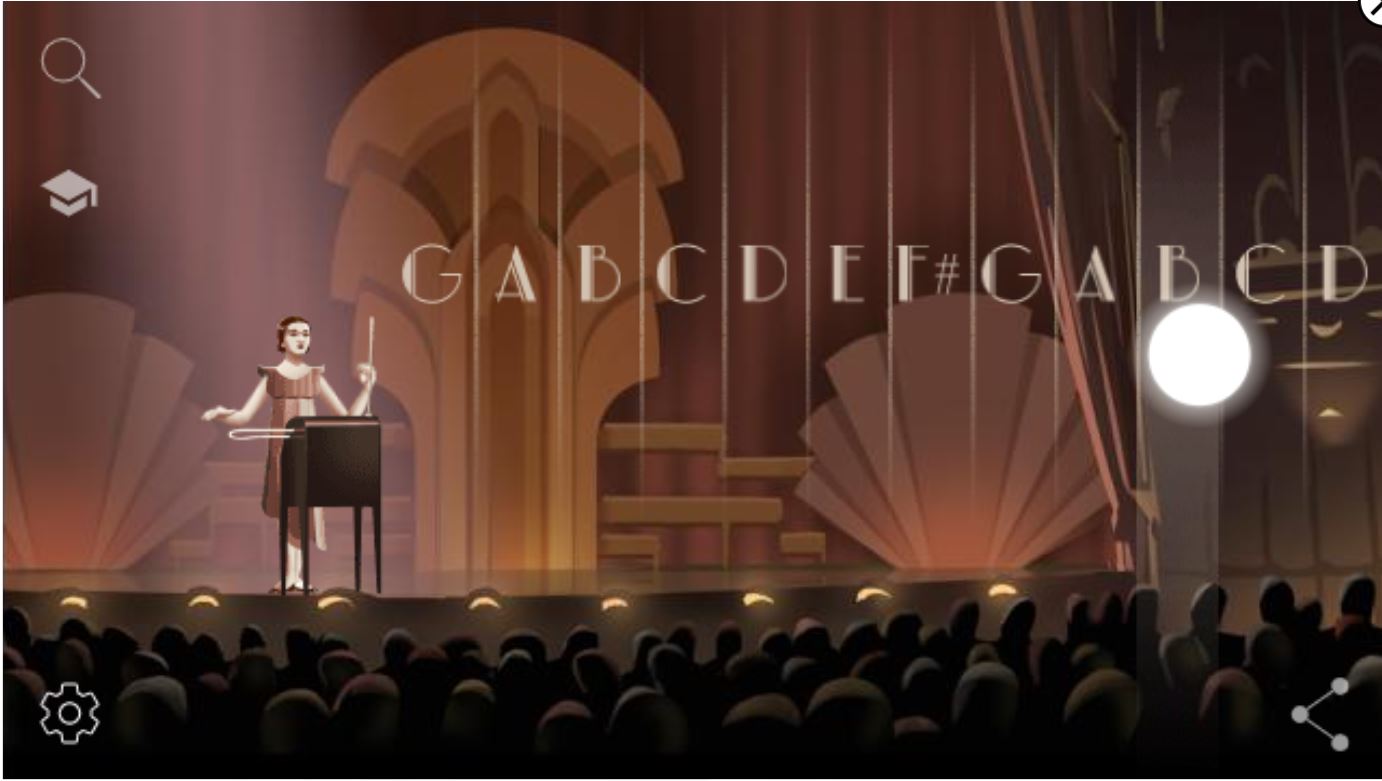 To commemorate Clara Rockmore's 105th birthday, the video game Rockmore was first launched in 2016. She was an expert player of the theremin, an instrument controlled by gestures. You may practise playing the theremin and different musical notes in this game.
Note: You can customize the settings to tweak the key, scale, octave, and waveform.
Fischinger

In honour of Oskar Fischinger's 117th birthday, another game with a musical theme, Fischinger, was made. Users will be able to make their own compositions of visual music. You can use The Doodle's extensive selection of settings to alter presets, tempos, tones, keys, etc.
6 Google Doodle Sports Games
Google has released numerous Doodle sports-themed games over the years. Here are a few noteworthy instances.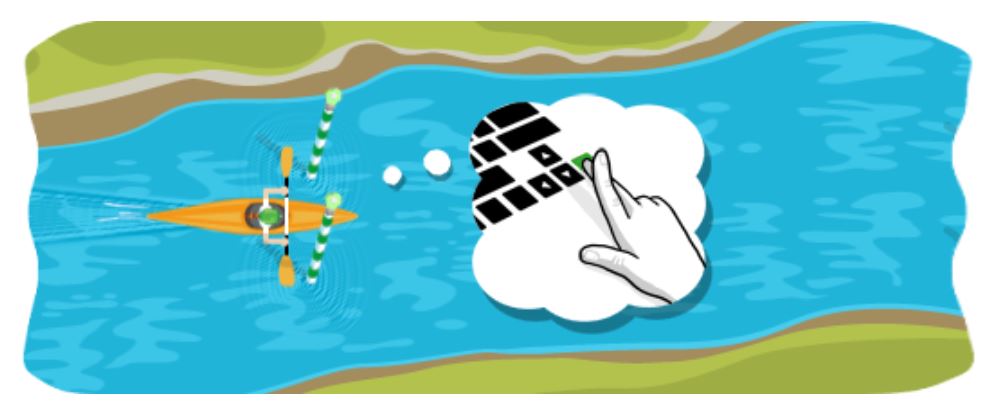 These are the top Google Doodle games available right now, then. As new Doodle games are released, we will continue to add them to this list. Users can also look at the top free unblocked games to play in class or at work until then.
In the comments box below, let us know which game you enjoyed playing the most.